← Back to Group Therapy: a group project survival guide
Writing minutes will save you hours
09/01/11 - 07:03:47 PM - Emily Missner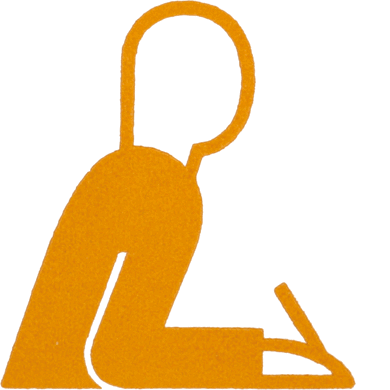 Taking minutes sounds like something that the secretary on MadMen would do.
But recording what happens in your meetings will help your group keep track of progress and minutes will help remind everyone what was decided in the meeting including the scope of the project, next tasks, and who does what, and when.
The reason for taking minutes is to make sure that everyone has the same understanding as to what happened during the meeting and what decisions were made. Also, it'll also help you keep a record in case one of your group members doesn't follow through with the tasks.
It's not difficult. Your team will need to appoint someone to take notes during the meeting, and to send them out after the meeting. You can use your agenda to help organize your notes.
Here's what minutes from your group meeting might look like:
September 31st
Group meeting for class
In attendance: Joel, Jeremy, Gina, and George
Missing: No one
1. Review scope of project
We came prepared to discuss the project as laid out in the syllabus. We listed the tasks we think need to be accomplished in order to meet our goal of getting at A on this project. We compiled a list of each of our strengths and weaknesses as it pertains to this project.
2. Create timeline
We have four weeks to complete both the 10-page paper and the 20 minute presentation. Since they both cover the same material, we'll work on both pieces together.
- Oct. 14th: meet again to go over the case questions and answer questions as a group. We'll all need to read the case and make notes on the case before this date.
- Oct. 24th: There are six questions, so Joel, Gina, and George will write up the answers to two questions each no later than Oct. 24. Jeremy will compile Joel, Gina, and George's work and edit them into a cohesive paper.
- Oct. 26th: Jeremy will submit the edited version to everyone else.
- Nov. 2: We'll all meet again to create outline for the powerpoint.
- Nov. 5: Gina and George will create powerpoint slides (Since they're good with graphic design)
- Nov. 8: Jeremy will submit the paper and George will submit the powerpoint deck. We also will need to set a meeting time for practicing our presentation.
- Nov. 9: Give the presentation!
3. Next steps
As per our timeline, everyone needs to read over the case and study the questions. We'll meet again on October 14th at 2pm in the Library Learning Terrace to create the outline for our paper. Come prepared with notes and your own thoughts on the answers to the case questions.